Swimming Pool Renovation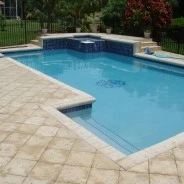 Welcome to Premier Pools Swimming Pool Renovation. Please take the time to explore our site and see some of the various services we can offer you. Premier is not your average company. We offer the highest quality in the industry and fair prices. Premier uses no sub-contractors and employs the most talented and skillful crews in this industry full-time. We have over 27 years experience and have been in the Swimming Pool Industry since 1976. We also specialize in pool plumbing, heating, lighting, chemistry and filtration,link, covering all variations of your pool's needs.
We are confident that the quality of our work is unparalleled. Premier has remodeled over 15,000 pools to date with an excellent customer satisfaction record. Local references are available upon request.
Before Professional Renovation
about | autopilot | bond kote application | bond | contact | contractors | coupon | db12 | decks | gallery | info | lighting | mosaics | poolcare | products | Sample disclaimers | testimonials | waterfalls
After Professional Renovation
Pool Renovation Gallery

















---
Premier Swimming Pool Renovation Corp.
Diamond Brite • Tile/Coping • Decks • Repairs
Office: 954-971-1888 • Fax: 954-971-1870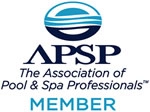 Licensed and Insured #RP252554578 | Palm Beach License #U21164